So I figure'd I'd do this for the guys who don't even know what it's like yet. Anyway the smash rifle is a new gun with the latest patch and it is a gun like any other that shoots green beams with left click and it punts people away with right click.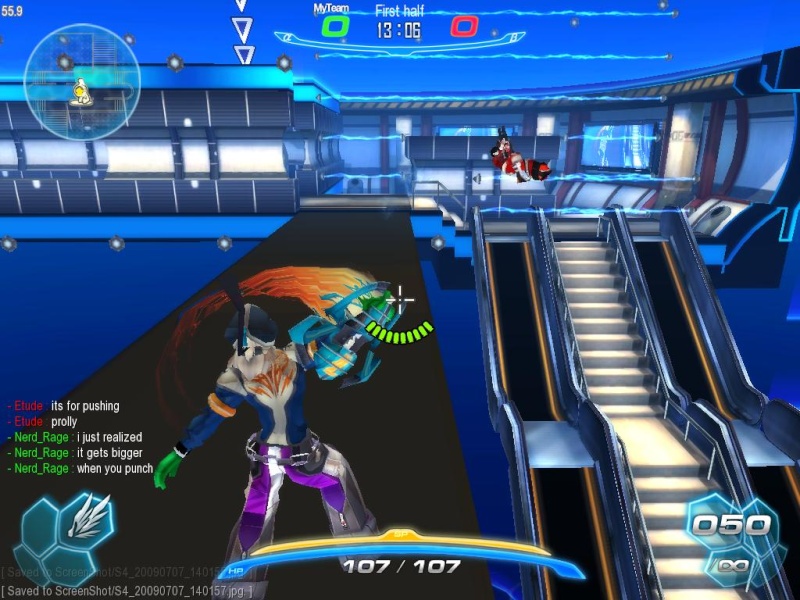 It has the accuracy of a semi rifle without the zoom, and it basically has the damage of a gauss. According to Sonomia's reports a crit can do around 32-34 damage and a regular hit can take about 15-20 damage ( I think that's the results ) The right click punt does about 12 damage and about 20 damage crit (my numbers are most likely off) and if you get a crit the enemy flies farther. The punt has about the speed of a bat but you cant dash and then punt it has a big delay in which you can actually use it. It does have a spread shot but nothing too terrible and it's a good defense weapon
Ex weapon set: Sentry / Rail / Smash Rifle - Wall.
I like it, the stance is cool (besides the random glitch that happens with your shoulders) It has awesome sound affects (much like old nintendo Galatica sound affects) and when it makes contact it sounds like liquid.
Overall this gun is well balanced gun its not overpowered but its a good defensive tool
My rating: 8 / 10 because of the delay of the punt.